Bulkley Valley Community Resources Board
---
Working toward sustainable land-use in the Bulkley Valley
The Bulkley Valley Community Resources Board (BVCRB) is a collection of local citizens with a range of value perspectives who guide local land-use decisions. It was first established in 1991 to complete the Bulkley Land and Resource Management Plan (LRMP), widely regarded as one of British Columbia's most successful land-use plans. Today, the Board continues to play an important role in determining the future of land use in the Bulkley Valley.
The BVCRB cannot continue without new Directors. Please join us Monday November 20, 2023, 7pm Smithers' Council Chambers.
Contact us at info@bvcrb.ca.
Board Meetings
The BVCRB meets on the third Monday of every month unless otherwise specified. There are no meetings in July or August. All meetings are open to the public and held at 7:00 p.m.. This year we plan to meet in person, in Smither's Council Chambers. Click minutes for minutes, correspondance and presentations. Other presentations and histories can be found under their related LRMP value.
Meeting dates are scheduled for 7pm:
Monday November 20, 2023
Monday December 18, 2023
Monday Janurary 15, 2023
Monday February 19, 2023
Monday March 18, 2023
Monday April 15, 2023
Monday May 20, 2023
Monday June 17, 2023
Join the Board
We are currently recruiting members for the Board.
Summer RAMP
In February of 2013 the BVCRB forwarded its Summer Recreation Access Management Plan (RAMP) report to the government for review and implementation.
Summer Recreational Access Management Plan for the Bulkley LRMP February 2013
Please note the E-NEWSLETTER Subscription Service is not currently available.
The Health and Quality of Old Growth
What does the Province of BC define as old growth? The presence of large life, dead trees, large woody debris? Old growth doesn't necessarily rely on tree age, other characteristics should be respected. You can't manage old growth stand by stand. Spreadsheet tables can't tell us the quality or health of a forest. We need a spatial plan on how to retain old growth forests. An updated State of the Forests report would also help.
Finally how do we retain old growth in the face of wildfire abatement? Where and when will the Province be able to provide clarity on these questions.
Farming with Context, Farming with What Fits in the Valley
We hear how local farmers and cattlemen are changing their operations to improve soil water retention, species diversification, predator and prey relationships, soil health and grazing outcomes. Check out our May 2023 minutes to see a summary. Challenges with grazing on Crown Land include poor Provincial long term planning and monitoring.
WHMA and Fish & Wildlife Reserve Cancellations
We have been discussing, corresponding, hearing presentations and inviting comments from the Province on this topic dating back to 2020 when it first become known the BC Crown Land Reserve Review Project undertook to reclassify these lands. Now despite historical record and community agreement with the Province, we see development happening on these lands. Len Vanderstar generoussly gives his time fighting for reinstatements. We have other letters of support coming in from the community. Contact your MPP to demand action.
Wildfire Risk versus Hazard
The difference is key: there is little community risk of wildfire from the Community Forest lands but yes there is hazard to the recreational users and facilities in and near the Community Forest. Pushing fire abatement as a hazard reduction strategy puts undo pressure on logging and mitigation strategies. This results in the forfeit of previously agreed to land use plans protecting common conservation, recreational, heritage and other values.
The Old Growth Deferral Strategy and it's impact on the Bulkley LRMP
This topic dates back to the Nov. 15, 2021 meeting.
The strategy concerns the 'irrevocable loss of old growth' and the Province's attempt to address long time recovery systems. The Province has identified proper rights holders as key players in the protection of old growth stands. Holders are tasked with detecting risk to old growth stands and managing forestry operations based on their values. There is no provision for joint consultation with the BVCRB board or independent foresters or other loggers to discuss protection of the values already established in the LRMP. The board frequently discusses the definitions and protection of Old Growth and provides balanced community level feedback on contentious issues.
Seymour Ridge Trail
This topic also dates back to the fall of 2021.
Some members of the board are opposed to the method of fuel management prescribed for the CORE. Logs and timber on the ground are already full of moisture and decay. Having suggested alternative fuel management strategies the board cannot get consensus on the propsed fuel management prescription for the Ridge. Issues:
fire abatement
visualizing timber harvest and retention amounts
other places with similar problems and solutions
perpetual harvesting strategies
specialized logging equipment and compact machinery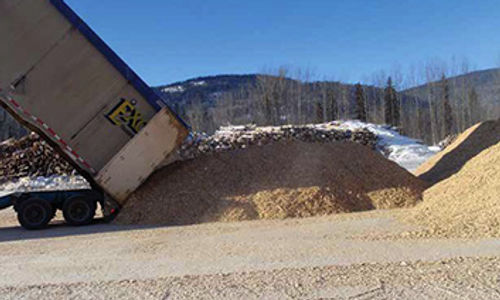 It would be useful for the CRB to have a discussion around the future of pellets in the TSA. Pressure to provide pellets for international exports affects forest level planning. Part Hemlock stands in the TSA are identified as pulp stands and Hemlock Types comprise a lot of Old Growth. Logging for chips is historical record. Logging these types of trees for pellets seems just around the corner. This could negatively impact all sorts of community values.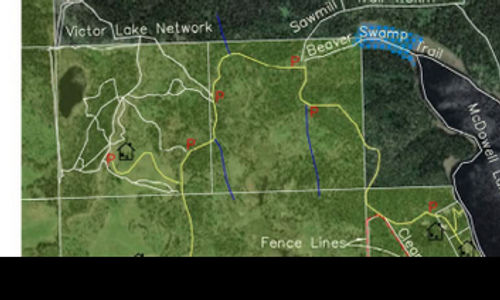 Special agricultural, recreational and wildlife management zones are erased from the public record. These lands are protected under the Lands Act. Check our minutes for discussions on impact and efforts to reinstate these designations.