Tyhee Mountain WHMA, Ecological Reserve
> One of the main features of the LRMP/SRMP is to conserve and protect wildlife habitat through designation as Wildlife Habitat Management Areas (WHMAs). The WHMAs provide guidance to ensure that resource extraction/grazing complement the protection and conservation of WHMA values such as migratory bird habitat, ungulate winter range, riparian areas, watershed integrity, habitat connectivity, recreational and spiritual values.

> Sometime between 2018 to 2020, without notice to government conservation land personnel, the CRB, the Wet'suwet'en or the public in general, the Province's Land's Office decided to cancel these WHMAs along with existing Fish & Wildlife Reserves, eliminating interim protection measures until such time that these land parcels become a Wildlife Management Area under the Wildlife Act, thus making them "administered" conservation lands eligible for provincial funding.
>In the course of this effort, we are recommending that these "non-administered" conservation land parcels be collectively upgraded to a Wildlife Management Area (WMA) under the Wildlife Act like Todagin Plateau. In fact, this process was under way at the time that B.C. Lands (Authorizations) cancelled their interim S. 16 & S.17 Land Act designations. A Wildlife Act WMA designation would provide statutory protection, afford management planning and on-the-ground operational budget to administer these lands, and would prevent cancellation of these hard fought land parcels for conservation purposes.
Jay Gilden for the BVSC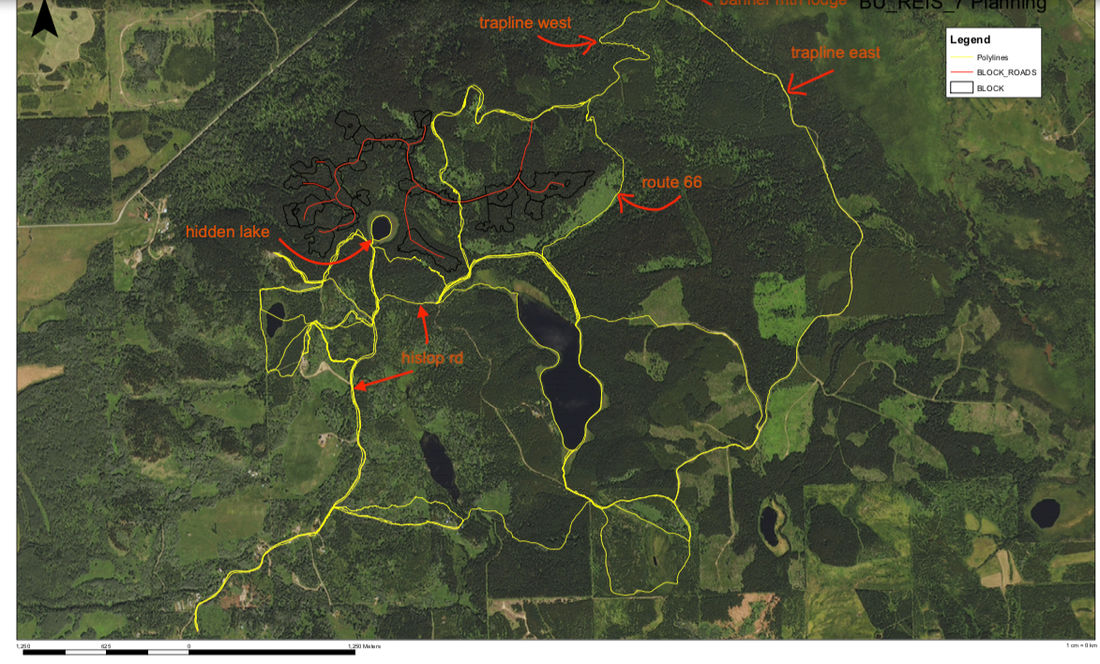 Logging at the top of Hislop Rd., in and around the Tyhee Mountain is evidence of the goverment's failure to respect a longstanding social licence and agreement between itself and local residents.
For other documentation and refernces look at the boards minutes over the last fwe months.
Check out this report by Len Vanderstar, Section 16 and 17 cancellations
and these pages WHMA
Related Documents & Correspondence
|